Athens High Football Friday 9-4-14 at Hartselle in 1st region game. Pre-game at 6:30, Kick-Off at 7:00. Join Greg Young and Martin Bailey for all the action!
Click below about to hear each broadcast. Then listen for the replay on the air Saturday's starting at 11:00am on WKAC 1080AM.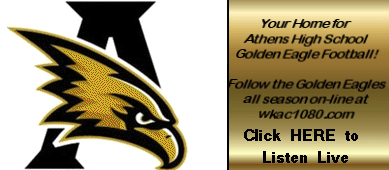 ---
Now available on your wrist and in your car!
Listen to our programming on-line or with your smart phone. We record and playback certain programs at later times so everyone can enjoy them. Our On-Line internet schedule is here.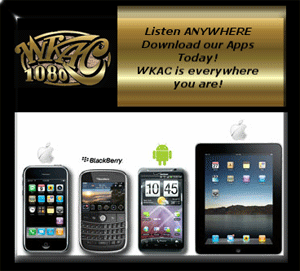 Get the latest on Road Closing
Get complete weather forecast for the Tennessee Valley and surrounding areas, plus Watches, Warnings and Radar by clicking on the WKAC menu bar at the top.

---